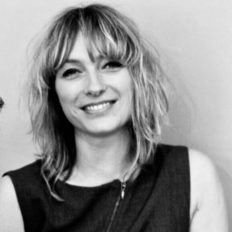 Vicky
Bio coming soon!
Vicky had just turned 16 when she started her apprenticeship at Vidal Sassoon on Sloane Street. By the time she had reached 19 she was a fully qualified stylist and went straight into Sassoons at 54 Knightsbridge. Following on from there Vicky was soon promoted to a Senior Stylist and crossed over to South Molton Street and Brook Street Barbershop. Vicky tutored at the Academy, in staff training and on diploma courses at the school. Demonstrating haircuts on stage, assisting with makeup on models for inter salon soirées, and in staff training for their final exams. After eight years of experience at Sassoon's in 1995 she became a freelance hairdresser, along with working out of ex-Sassoon Eggison Daniel salon in the Saatchi building on Berkeley Square. During the same year Vicky also joined the team at Butler and Lawler.
The salon was first established in 1990 by Helena Butler and Robert Lawler, who had both previously trained at Vidal Sassoon. After building their local independent business Helena and Robert then decided they wanted to move on and pursue different careers. They sold their business to Vicky with her ex-partner Arum in 2001. Vicky became the sole owner in 2010.
Helena Butler ~ Artist
https://instagram.com/helenabutlerart
Robert Lawler ~ Photographer
www.robertlawler.co.uk
Debbie has over 20 years experience in hairdressing including five years with West End hairdressers Harrington's, where she worked as a Senior Stylist on many fashion shows. She spent five years at Profile as their Senior Stylist and six years at Toni & Guy in their Chiswick branch where she was promoted to Style Director. She is a government-accredited assessor for The National Training program, and was a finalist at the prestigious L'oreal Colour Trophy awards. Debbie joined our team at Butler and Lawler in 2006.
Completing a three year apprenticeship at Vidal Sassoon at the age of 19, Jennifer went straight in to working as a qualified stylist at their South Molton Street branch in London W1. After three years of experience cutting hair in the salon Jennifer then moved to Sassoon's Floral Street Covent Garden branch where she was promoted to being a Senior Stylist. Having nine years of experience Jennifer decided to take some time away and took herself travelling.
Jennifer first joined our team at Butler and Lawler in 1996, and stayed with us for five years. She then went on maternity leave in 2001. Jennifer moved out of London at this time, but continued to work as a freelance hairdresser. Jennifer returned to Butler and Lawler in 2010, and has remained with us ever since working on Fridays in the salon.
During the Pandemic Jennifer took the opportunity to broaden her creative skills by studying Floristry at College. This was followed on by an intensive 2 week course at the Judith Blacklock Flower School in Knightsbridge, where she continues to freelance regularly. Jennifer has also worked at the Lanesborough Hotel near Hyde Park as one of the hotels in house florists.
Graham started hairdressing beginning at college completing all levels of National Vocational Qualifications. Followed by the next few years advancing his creative skills in both cutting and colouring, working in some of the best salons around West London.
The greater extent of his career in hairdressing has been working for Toni&Guy. When at T&G Graham concentrated on purely cutting, and tutoring apprentices in preparation for their Vardering qualification. Graham then went on to take an Advanced Barbering course and became Label M Product Knowledge Educator. With this wealth of knowledge, Graham became the Manager at Toni&Guy Chiswick.
This is where Graham, Debbie & Yvonne all originally first met, working together as a team for approximately ten years. Graham joined us at Butler and Lawler towards the end of 2018.
Yvonne previously worked alongside Martina and Debbie for 6 years at Toni & Guy as the Technical Manager and Colour Specialist. This involved managing the technical department and up to five technical staff members. Yvonne was also responsible for training and tutoring up to eight trainees at one time. As part of her training, Yvonne has completed many courses such as the L'Oreal Academy Distinction Colour Degree, 365 training, L'Oreal's Colour Keys, Advanced Colour Keys, Colour Correction, Ombre and Balayage. Yvonne also completed her Vardering and  Colour Techniques at Toni & Guy, plus the Foundation and Technical course with AVEDA.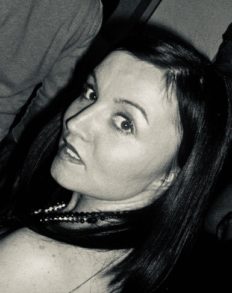 Martina
Martina's career as a colour technician first began back in 1995, where she first joined Cobella, Battersea. It was here that Martina started to demonstrate a natural flair for her profession that culminated in her winning the Wella, West End Colour Award. With a desire to expand her experience, Martina took the decision to leave Cobella after five years to join Toni&Guy, Chiswick. Shortly after joining Martina continued her professional education and joined the academy to train as a Varderer. Martina's abilities were recognised early on in her tenure and was promoted to Senior Colour Technician after just two years. It was in 2003 that Martina reached the finals of the L'OREAL Colour Trophy Awards.
After five years with Toni&Guy, Martina decided to move away from working with a big brand salon to join us here at Butler and Lawler, as our Colour Specialist. Over the following eleven years, Martina built a very loyal clientele, many of which still rely on her today! In 2016, Martina stepped away from a full-time role with the salon to focus on pursuing other personal interests. We were delighted to have her rejoin the team here at Butler and Lawler in 2020 in the salon on Sundays.