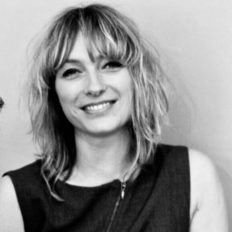 Vicky
Bio coming soon!
Qualifying at the age of 19 with Vidal Sassoon, Vicky was originally a Barber working in the Brook Street barbershop. Then moving on to Women's hairdressing at Sassoon's flagship salons in Knightsbridge and South Molton Street. Vicky tutored at the Academy, in staff training and on diploma courses at the school. Cutting hair on demonstrations, and assisting with makeup on models for shows and for staff training with their final exams. After eight years experience at Sassoon's she became a freelance hairdresser also working out of the ex-Sassoon EggisonDaniel salon in the Saatchi building on Berkeley Square.
Vicky first moved to Butler and Lawler in 1995. She took over the salon with her ex-partner Arum in 2001 and became sole owner in 2010.
Debbie has over 20 years experience in hairdressing including five years with West End hairdressers Harrington's, where she worked as a Senior Stylist on many fashion shows. She spent five years at Profile as their Senior Stylist and six years at Toni & Guy in their Chiswick branch where she was promoted to Style Director. She is a government-accredited assessor for The National Training program, and was a finalist at the prestigious L'oreal Colour Trophy awards. Debbie joined our team at Butler and Lawler in 2006.
After finishing her three-year apprenticeship at Vidal Sassoon at the age of 19, Jennifer ( known as " Billi") went on to work at their South Molton Street branch. Three years later Jennifer moved to Sassoon's Covent Garden salon where she became as a Senior stylist. After nine years of experience, Jennifer decided to spread her wings and take a year out to go travelling. She first came to work at Butler and Lawler in 1996 and stayed with us for five years. She then moved out of London and became a freelance hairdresser while her three boys were small. She returned to Butler and Lawler in 2010.
Graham started hairdressing beginning at college completing all levels of National Vocational Qualifications. Followed by the next few years advancing his creative skills in both cutting and colouring, working in some of the best salons around West London.
The greater extent of his career in hairdressing has been working for Toni&Guy. When at T&G Graham concentrated on purely cutting, and tutoring apprentices in preparation for their Vardering qualification. Graham then went on to take an Advanced Barbering course and became Label M Product Knowledge Educator. With this wealth of knowledge, Graham became the Manager at Toni&Guy Chiswick.
This is where Graham, Debbie & Yvonne all originally first met, working together as a team for approximately ten years. Graham joined us at Butler and Lawler towards the end of 2018.
Yvonne previously worked alongside Martina and Debbie for 6 years at Toni & Guy as the Technical Manager and Colour Specialist. This involved managing the technical department and up to five technical staff members. Yvonne was also responsible for training and tutoring up to eight trainees at one time. As part of her training, Yvonne has completed many courses such as the L'Oreal Academy Distinction Colour Degree, 365 training, L'Oreal's Colour Keys, Advanced Colour Keys, Colour Correction, Ombre and Balayage. Yvonne also completed her Vardering and  Colour Techniques at Toni & Guy, plus the Foundation and Technical course with AVEDA.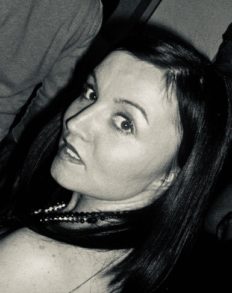 Martina